Augusta's One Stop Board Shop
Located less than 10 miles from the South Carolina and Georgia border, our Augusta location is the premeir provider of all things watersports in Augusta, Columbia, Athens, and Atlanta. Our retail facility features a wide variety of products from several industry leading manufacturers. We carry Slingshot, Hyperlite, Ronix, and LiquidForce wakeboards as well as Doomswell, Phase 5, Hyperlite, Ronix, and LiquidForce wakesurf boards. Stop by our facility in Augusta to experience a shopping experience unlike any other.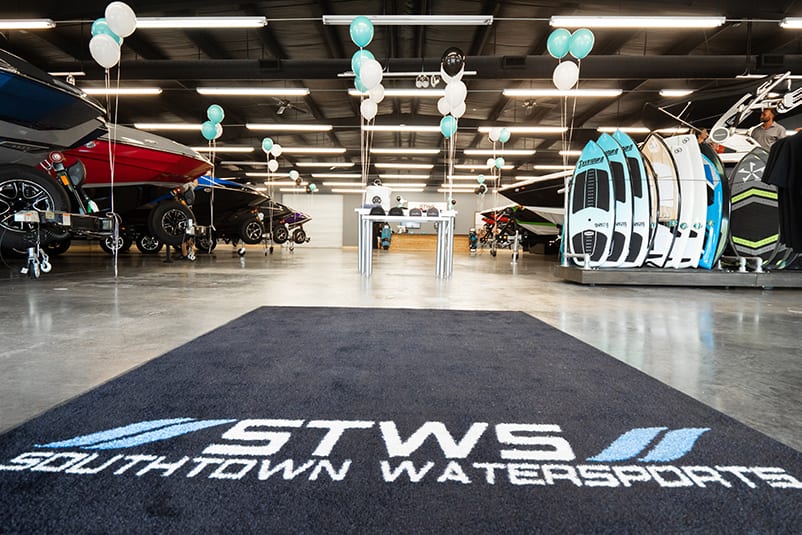 Wakeboard Setup
With so many different configurations and ridings styles there is no one setup that fits the need of everybody. Our team members will help get your board setup to best fit your riding style. We are also able to perform minor ding repairs to get your board performing as good as new.
Surf & Wakesurf Board Repair
Whether you got your hit your board into the back of a boat, or knocked it over in the garage, our staff is able to fix any small to medium sized dings. Our goal is to always get you back on the water in as little time as possible. Give us a call or contact us and we will give you a complimentary repair quote.
Fitting & Sizing
No two pieces of gear are created equal. Our team is here to help you find the right gear in the appropriate size. We work with you to figure out your riding style and preferences to make sure you get the right gear. Whether its a board or bindings, we are here to help.
Come visit us at our brick and mortar location off of Interstate-20 in Augusta, Georgia. Our location features a variety of wakeboarding, wakesurfing, and waterskiing. We also offer loads of apparel from companies such as Billabong, RVCA, and our very own SouthTown branded apparel. Click the map to get directions, or click the button below to get in contact with us. Also, don't forget to stay tuned for our better online shopping experience that will be coming soon!
* Conveniently located in Augusta, Georgia near Athens, Atlanta, Columbia, Anderson, Macon, and Savannah.