Liquid Force Nebula 4'2″ w/ Carbon Horizon 125 Foil Package 2022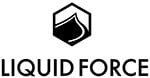 With durable DuraSurf construction, the Liquid Force Nebula Foil Board is ready to take you to the skies.
The Liquid Nebula Foil Board is a foil specific board made in Liquid Force's extremely durable DuraSurf construction. A concave deck for enhanced board control and feeling. A Chine Rail to help release the board off the water easily and efficiently.
A slight double concave that moves into a flat hull as it goes out the kicked up tail provides a minimum water contact surface that planes efficiently and effectively to get you up to take-off speed.
Liquid Force Nebula Foil Board Features
Austin Keen Pro Model
Chine Rails
Carbon Reinforced
Stringer-less EPS Foam
LF Exclusive Foil Track
Corduroy Deck Pad
Carbon Reinforced
Foot Strap Ready (straps not incuded)
Sizes: 3'8″ | 4'2
Holy smokes this thing is fast! The new Horizon 125 wing is no joke. Built to optimize speed and to give you a new accelerated experience whether you are behind the boat or paddling into your favorite uncrowded beach break. Along with the new 28″ Carbon Mast, this thing is a speed machine and wil have you grinning from ear to ear.
Liquid Force Carbon Horizon 125 Foil Features
28″ Carbon Mast
Horizon 125 Front Wing – Surface Area 1250 cm² | Wingspan 74 cm
TC 28 Rear Stabilizer Wing – Surface Area 280 cm²
54 Bayonet Fuselage
Foil Shim Kit
Bag