Liquid Force Reign Skim Wakesurf Board 2022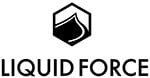 Jake Caster needed something light, fast and maneuverable… so his pro model, the Reign, was developed for just that. This high performance skim shape incorporates our lightweight AeroCore technology. This board features a precision CNC'd lightweight PVC core with two C4 carbon strips on the deck and base giving it a positive and snappy response.
The rounded pintail shape has crisp sharp rails nose to tail with a mellow single concave running throughout to give Jake's board a fast, effortless and smooth glide across the water.
A slight concaved deck with grooved traction and the low profile SK fin provides positive board control during any trick you can dream of. You will be ruling the wake on the all new Reign!
Key Features of Liquid Force Reign Skim Wakesurfer:
Aero Core with Carbon Reinforcement
Single Concave
Sharp Rails
Dual Texture Traction Pad
Single SK fin
Fin Set Up: SINGLE (1 SK Fin)
Shaper: Jimmy Redmon
Sizing:
| SIZE | WIDTH | THICKNESS | ROCKER | VOLUME | WEIGHT RANGE |
| --- | --- | --- | --- | --- | --- |
| 4'5″ | 20.3″ | 1.05″ | 2.3″ N / 0.3″ T | 12.8 L | 100 – 180 lbs |
| 4'9″ | 20.5″ | 1.17″ | 2.5″ N / 0.4″ T | 15.3 L | 130 – 220 lbs |
| 5'1″ | 20.8″ | 1.28″ | 2.8″ N / 0.4″ T | 18.1 L | 160 – 260 lbs |