Shopping For Wakesurf Gear
With so many different options to choose from it can often be quite overwhelming searching for the best gear for your purpose. This process is made even more challenging and stressful when you don't know the right questions to ask. Our goal is to help ease the burden of buying new wakesurfing gear by giving you all of the information you need up front. In this wakesurf board buyers guide we will go over the main types of wakesurf boards along with how to determine which style of board will best fit your needs. For a quick overview of this buyers guide click the thumbnail to the right or the button below to watch our video on YouTube.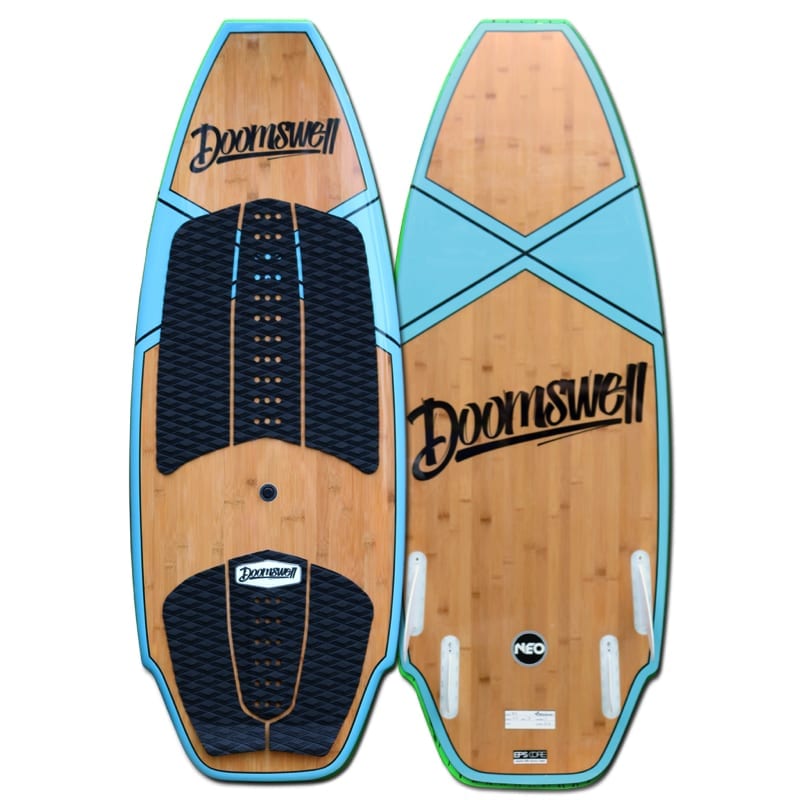 Surf Style Wakesurf Board
Now that you have heard about skim style wakesurf boards lets dive into what a surf style board may have to offer. Not all riders are going to ride the same or perform the same types of tricks. While skim style boards are ideal for surface and shove-it style tricks, a surf style wakesurf board is ideal for cruising and air tricks. Due to these boards having a thicker and more traditional construction they tend to be far more buoyant. The benefit to this added buoyancy is the ability to ride longer and mellower waves. This also makes a surf style board ideal for beginner riders as well. Some of our favorite surf style wakesurf boards have to be the Doomswell Neo, Ronix Coalfish Classic, and Liquid Force Rocket.
While surf and skim are the primary wakesurf board types, there is also a third category referred to as hybrid wakesurf boards. These boards blur the lines between surf and skim, providing exceptional performance to accommodate more than one riding style. Some of these boards include the Ronix Fish Skim and Doomswell Nubstep.